We've all been there; out and about in downtown, enjoying some time with your favorite four-legged friends, everyone's having a great time and then a sudden wave of hunger hits. You're surrounded by endless possibilities of restaurants and cafes, but don't know what to do with your sweet pup. Three options.
Option One. Wait till you get home and hope you don't faint in the meantime.
Option Two. Someone stays outside while the other orders and take it to go.
Option Three. Leave man's best friend tied up outside, run in for a quick bite.
OR
Secret Option Four. You check out one of these top four spots to stop for some chow WITH your furry pals!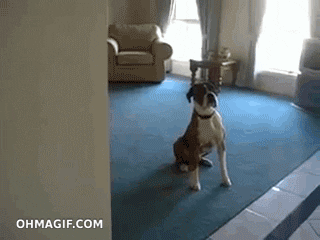 Need a coffee fix? Perhaps a cookie or scone? Maybe you're dying for that ham and manchego panini? Well, head right on in to enjoy all of the above and some quality time with your pup on the patio right in the heart of downtown Amesbury!
For something classic and fun, check out Flatbread's diverse menu of wood fired pizza and array of toppings! Their outdoor seating right in the upper millyard has a perfect view of the Industrial Park Amphitheater and Powwow River waterfall, you and your hound can enjoy a pie and a perfect afternoon !
If you're in the mood for more an upscale dinner experience go to Ristorante Molise for some classic Italian cuisine! They offer a wide selection of pasta dishes on their menu, as well as meats and seafood, and their seasonal patio seating is dog friendly, and right in Market Square!
For those 21+, take a walk over to Brewery Silvaticus, they have a wide variety of ales and lagers they brew and sell themselves right here in Amesbury! Plus check out the food trucks and order a couple of drinks to enjoy a fun-filled night out on the town with your pooch in their outdoor beer garden!
All of these spots are conveniently located right in downtown Amesbury surrounded by tons of shops and scenic trails along the Powwow River! So make it a perfect day downtown and spend breakfast, lunch, dinner, and even end with drinks with your favorite tail-wagging companion.