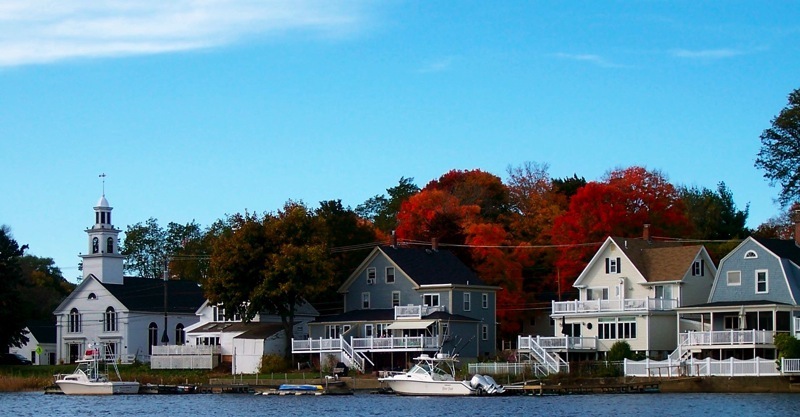 Come and discover Amesbury, a beautiful City that offers shopping, dining, history, arts, and culture in a walkable setting. Our brick-lined sidewalks encourage visitors to get out and walk around; visiting our retail shops and restaurants, and getting to know what makes Amesbury a special place.
You'll find us right on the border between Massachusetts and New Hampshire, in between I-95 and I-495. We're an easy drive from Boston and a convenient place to stop and explore. Incorporated in 1668, Amesbury is celebrating its 350th Anniversary in 2018, which means it's a great year to come and visit. You can learn more about the anniversary year on the Amesbury 350 website.
Amesbury was founded on the principles of communal farming, manufacturing and ferry transportation across the beautiful Merrimack river. By the turn of the 19th century, Amesbury became an industry leader for milling, iron works, and most famously for horse-drawn carriages.
Today, Amesbury is bustling with the same fervor for innovation that its founders inspired. The old mills have been renovated into magnificent manufacturing and textile companies, delectable restaurants, one-of-a-kind boutiques, and thriving businesses.