Looking to get more involved? Check out the Chamber Committees who could still use some members! Committees typically meet no more than once per month, and will introduce you to many of our local businesses and business owners. Let us know if you want to get more involved!
Available Chamber Committees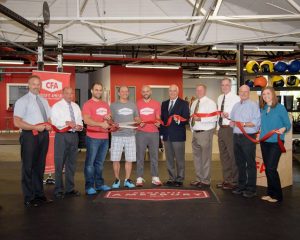 Membership Committee
This committee is focused on recruitment of new members and retention of our current members. They make sure that new members are welcomed throughout the first year of their membership, and are made aware of important events in our community for networking and connecting. If you'd like to get to know the local businesses and work with them on their businesses needs, this committee is for you!
Membership Committee meetings are typically held on the 3rd Tuesday of each month at 9am. Please contact Committee Chair Peter Corrigan for more information.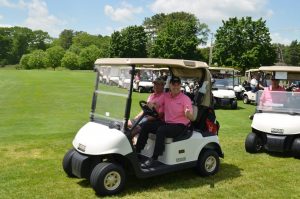 Legacy Golf Tournament Committee
Our Golf Tournament Committee is in charge of the behind-the-scenes details of running the major fundraiser that is our golf tournament. This includes all planning details in the months leading up to the event, fundraising and getting sponsorships, and the day-of coordination.
The Legacy Golf Tournament Committee meets from January to mid-June. Contact Committee Chair Anne Bonaventura for more information.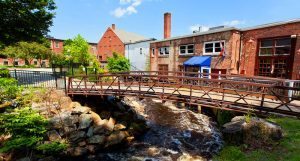 Amesbury Business Committee
Our Business Committee is focused on welcoming new businesses to the community and providing support for them. They're currently working on a guide to help people start their own businesses, and the committee also planned this year's Women in Business series. They created the Amesbury Map to help people navigate our local businesses. They are advocates!
Meetings for the Amesbury Business Committee are typically held on the 3rd Wednesday of each month at 10am. Please contact Committee Chair Michelle Baker for more information.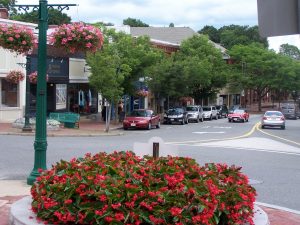 Downtown Beautification Committee
We all know how beautiful Amesbury is, and some of that is because of the beautification efforts of the Chamber! This committee will help with those efforts, including managing the sponsorships and decoration of the lampposts and benches. Decor includes (seasonally) kissing balls, flower baskets, corn stalks, and Christmas lights. This committee will also oversee the Adopt-a-Spot program.
For more information contact Kassandra Gove.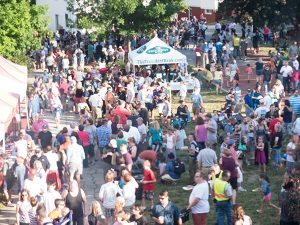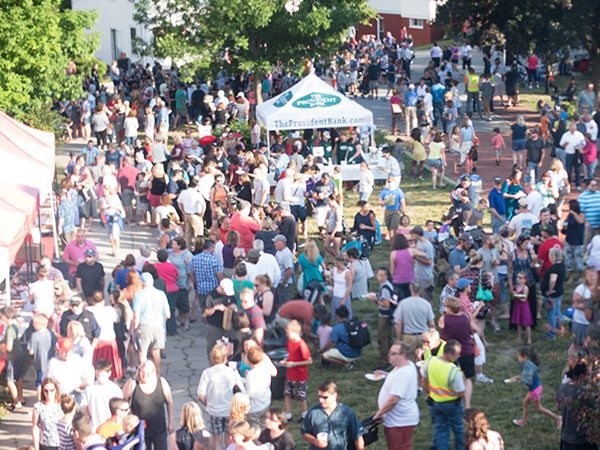 Block Party Committee
This committee helps to plan and execute our annual Block Party! That includes coordinating entertainment, booth planning, recruiting businesses to participate, day-of set-up, and collecting donations. Proceeds from this event supports downtown beautification.
The Block Party Committee meets March to early July. Contact Kassandra Gove for more information.