We're SO excited for the Harvest Fair & Country Music Festival happening here in Amesbury next weekend, September 22-24. There is an amazing lineup of music and vendors who will be at the Amesbury Sports Park. We've been getting a lot of questions about the details for the weekend, so here they are! And if you already know all of this info and you just want to buy tickets, click here.
Harvest Fair & Country Music Festival FAQ
When 
Friday, September 22nd – Gates open at 4pm, Music starts at 4:30pm
Saturday, September 23rd – Gates open at 12 Noon, Music starts at 12:30pm
Sunday, September 24th – Gates open at 11am, Music starts at 12 Noon
The festival happens rain or shine (or snow) – this is New England!
Where
Amesbury Sports Park
12 South Hunt Road
Amesbury, MA
Parking
Please note, there is NO parking available at Amesbury Sports Park. The spaces there are for handicapped vehicles, volunteers, workers, and musicians.
The best option for parking is at Northern Essex Community College in Haverhill. It is $20 per car to park there, and then a shuttle will bring people between the parking lot and Amesbury Sports Park (10 minute drive).
If you live in Amesbury and can walk or park downtown, you can grab the downtown shuttle. There are VERY limited spaces where the shuttle is picking up. The downtown shuttle will run constantly between the time the gates open every day and the end of each day. The shuttle will have 3 stops on its run – 35 Water Street (the parking lot with the quonset hut), Landry Stadium (to pick people up in case they didn't get the news about the change of address) and Amesbury Sports Park. We estimate that the shuttle will pick people up in downtown Amesbury every 20 minutes or so.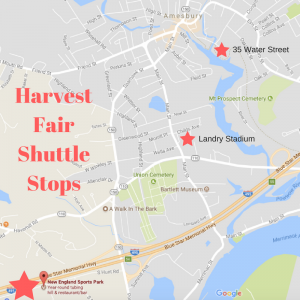 What Can I Bring?
You're welcome to bring chairs and blankets to sit on during the show! Please do NOT bring coolers or backpacks. No one will be allowed to bring outside food or drinks into the festival.
Food & Drink
There will be a Vendor Village with local restaurants selling their delicious food, and there will be 3 bars on the field.
What kind of food? We have vendors selling coffee, cajun food, Carribbean food, BBQ, ice cream, popcorn, frozen yogurt, hot dogs, and traditional pub food.
Can I leave and come back?
Yes! All guests will receive a bracelet which will allow them to leave the Sports Park and then re-enter later. Feel free to take the shuttle into downtown Amesbury to explore, grab some dinner or do some shopping.
Staying Over
Hampton Inn Amesbury has limited availability as of when we published this post; rooms for $229 and $239 on Friday, Saturday and Sunday.
Fairfield Inn Amesbury also has limited availability; rooms starting at $159 on Friday, Saturday and Sunday.
The Inn at Ring's Island in Salisbury has space available; rooms starting at $245 on Friday, Saturday and Sunday.
If you have an RV or would like to camp out, Tuxbury Pond RV Resort is a great option, as they will have a free shuttle between the campground and Amesbury Sports Park!
You can also check into options in Haverhill if you plan to park out there!
Tickets
Ticket Prices
One Day, Friday – $49
One Day, Saturday – $49
One Day, Sunday – $39
Weekend Pass – $99
Family of Four Pack, Sunday – $50
Veterans, Active Duty, Law Enforcement and First Responders – Use Promo Code: VETS
Kids under 10 –  FREE
Musicians
Friday, September 22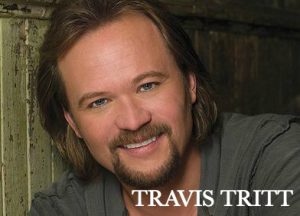 Rodney Crowell
Radney Foster
Rachael Hester & the Tennessee Walkers
George Harper & the Awesome Bastards
Saturday, September 23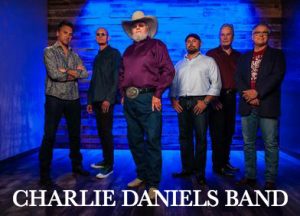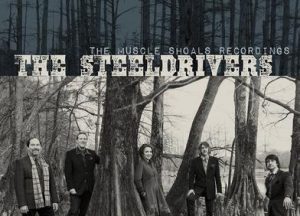 Front Country
Morgan Myles
Jeff Scroggins & Colorado
EJ Ouellette
Rick Shea
Jimmy Connor
& More
Sunday, September 24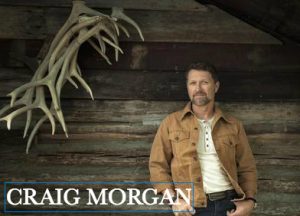 Mo Pitney
Molly Tuttle Band
Tara Thompson
The Way Down Wanderers
Tennessee Mafia Jug Band
Bankesters
Liz Frame and the Kickers
Zolla Boys
& More
What else is happening?
On Sunday, September 24th, head over to Main Street Congregational Church for a fun event.
8 – 10am – Breakfast to benefit Our Neighbors Table
10am – Worship
11:15am – Free concert with The Bankesters
Bring your own lawn chairs (weather permitting)