Enter to Win a 5-day/4-night trip to Punta Cana for two!
Stay in a Junior Suite with an ocean view at the 4.5 star
all-inclusive Excellence Punta Cana Resort
Airfare and round-trip transfers in Punta Cana included!
RAFFLE TICKETS $25 EACH
Call or visit the Chamber of Commerce at 5 Market Square to purchase your ticket.
Winners will be announced on April 7th at the Home & Garden Show, winner need not be present to win.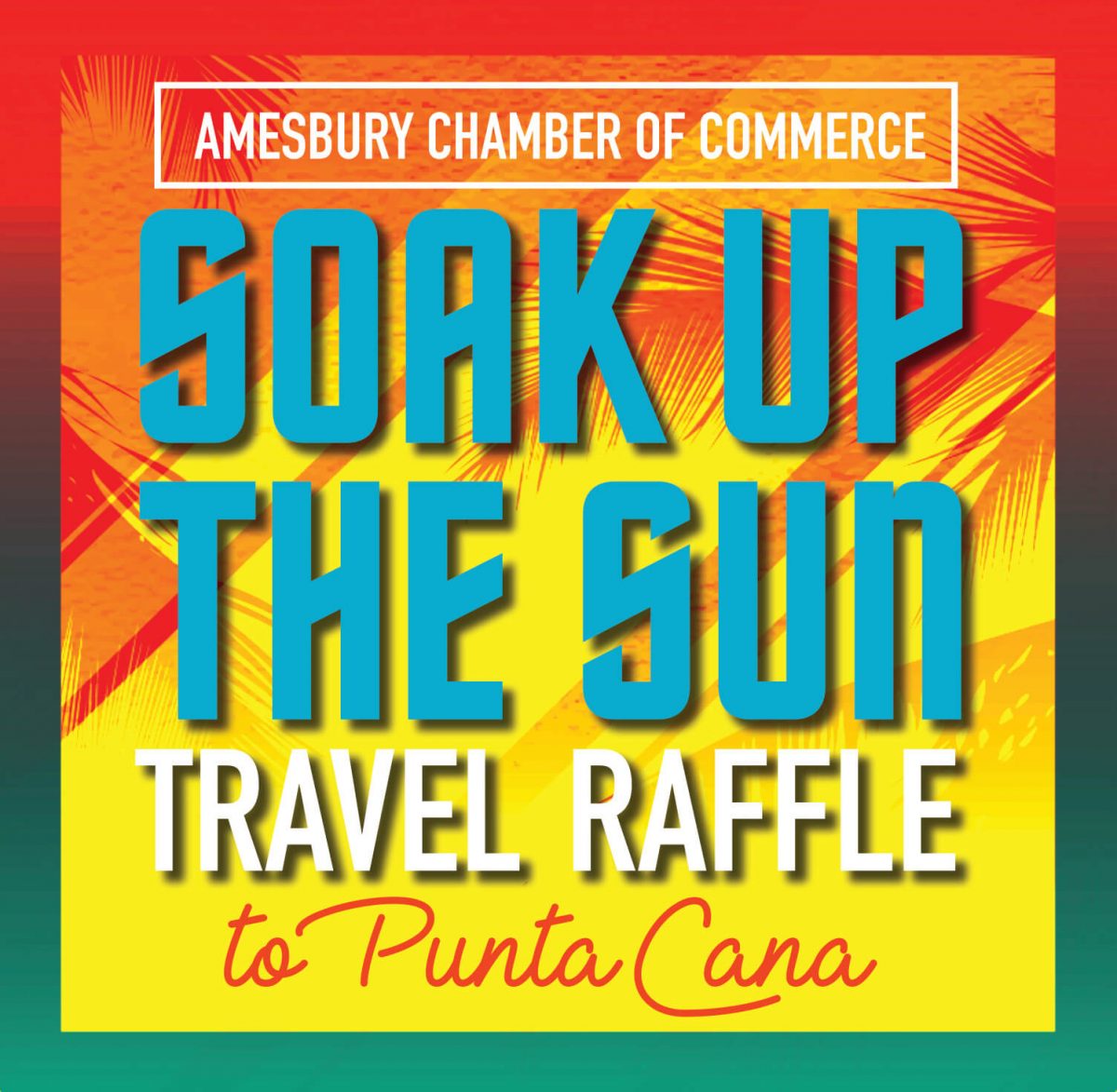 Travel arrangements provided by Monograms.com through Shelia J. Suggs, MCC of Cruise & Travel Bargains International.
Terms & Conditions:
Travel must be completed in 2019 (based on availability and prices subject to change).

Alliance for Amesbury Inc. is acting as an intermediary for suppliers in selling services or accepting reservations or bookings for services that are not directly supplied by Alliance for Amesbury Inc. as the organization holding the raffle, such as hotel accommodations, ground transportation, meals tours event tickets, airline tickets, cruises, etc. Alliance for Amesbury Inc. as the organization that held the raffle is not responsible for any injuries, damages or losses caused to any travelers in connection with terrorist activities, social or labor unrest, mechanical or construction difficulties, diseases, local laws, climatic conditions, abnormal conditions or developments or any other actions, omissions or conditions outside Alliance for Amesbury Inc.'s control.

WAIVER OF RESPONSIBILITY AND LIABILITY: You specifically agree that Cruise & Travel Bargains International and it's agents, owner and/or associated companies, will not be held responsible or liable in any way due to any detention, delay, loss or damage, sickness or injury, however or by whatsoever cause and of whatever kind occurring of or to you at any time. We act as agents for the principal companies supplying the travel services you purchase. In no event will our liability exceed that of refunding the amounts paid by you to us for your travel. If you do book travel with us, this means you specifically agree not to hold us liable for any thing, consequential or not, foreseeable or not.

Prize is not redeemable for cash or credit.

Each ticket will cost $25 (twenty five dollars). Your ticket is a receipt of your purchase and represents one opportunity to win.

Winning ticket holder need not be present to win.

By purchasing a raffle ticket, winner agrees to all terms and conditions including allowing the Alliance for Amesbury Inc. to release their names and use their likeness to promote Alliance for Amesbury Inc.

The raffle is open to all persons age 18 and over.

All travel arrangements are based on availability.

Travel insurance not provided, winner can choose to add on.
Amesbury Chamber of Commerce to cover up to $4,000 in travel arrangements.
Amesbury is a town and civil parish in Wiltshire, England. It is most famous for the prehistoric monument of Stonehenge which is in its parish (

https://en.wikipedia.org/wiki/Amesbury

)