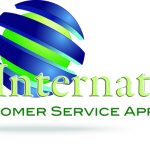 Website UCSA International
Enhance Your Visibility. Expand Your Profitability.
We are a growing and fun group to work with! We're looking for a project manager that will be the main communicator/driver behind some exciting marketing strategies for our clients. You'll have a full support team of web developers, graphic designers, social media marketers, and SEO specialists.
This can quickly grow into a full time position if you'd like!
You: Be energetic, have good communication skills, detail oriented, basic computer skills and a willingness to learn new skills.