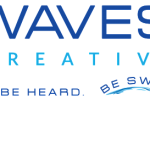 Website8 Waves Creative
Be Seen. Be Heard. Be Swell.
*Social Media Marketing and Project Manager!
**Part and Full Time available!
*Join our growing team that provides a full suite of Marketing Solutions for Businesses throughout the Region and the country!
If you know Social Media and have good communication skills, let's chat!  And if you want to learn more skills (web development, SEO, digital marketing, targeting, analytics and more) you'll have a team of energetic seasoned professionals that would love to help you learn and advance your career!
Our culture fosters an atmosphere of diversity, creativity, goodwill, charity, and compassion.
*Our passions at the office: Exceeding client expectations, timely and valuable deliverables, high integrity and a consummate philanthropic heartbeat.
*Our passions in life: Family First. We love to support our community, and many of us have a passion for our non-profit partners. We encourage leaving work behind when you leave the office – and well….lazy days at the beach. We love life. 🙂