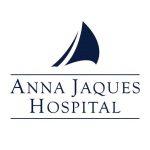 Website annajaques Anna Jaques Hospital
Job Description:
Responsible for Phlebotomy, patient registration and order entry into Meditech. Serves patients by preparing specimens for laboratory testing; performing screening procedures.
Job Duties:
* Verifies patient information by interviewing patient; recording medical history; confirming purpose of visit.
* Obtains blood specimens by performing venipunctures and fingersticks.
* Maintains specimen integrity by following department procedures; observing isolation procedures.
* Contributes to and maintains a safe and secure work environment for patients, visitors, physicians and co-workers by following established standards and procedures and complying with legal regulations.
* Serves and protects the hospital community by adhering to professional standards, hospital policies and procedures, federal, state, and local requirements, and jcaho standards.
* Secures patient information and maintains patient confidence by completing and safeguarding medical records; completing diagnostic coding and procedure coding; keeping patient information confidential.
Skills:
Analyzing Information, Infection Control, Bedside Manner, Attention to Detail, Documentation Skills, Confidentiality, Lab Environment, Procedural Skills, Quality Focus, Hospital Environment, Creating a Safe, Effective Environment, Performing Diagnostic Procedures, Informing Others, Ability to work in a team environment
Qualifications:
Minimum of two years experience in a hospital setting is highly preferred. BLS certification highly preferred.
High school / GED equivalent required.