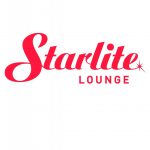 Website Trina's Starlite Lounge
Neighborhood bar with good food, good drinks and friendly faces
Trina's Starlite Lounge is seeking full-time professionals to join our family.
If you want to make people happy, have fun doing it and be around like-minded pros, you're who we're looking for.
Please stop by to fill out an application or email a resume and we'll set up a time to talk.
Contact Erin for bartending/ Chef Joe for cook.
We look forward to working with you!