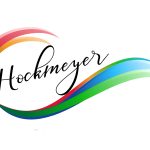 Website Hockmeyer Studios, Inc.
HOCKMEYER STUDIOS, Inc.
Energetic Leaders, Dedicated Team, Focused on Memories!
Do you enjoy working with a team?  If so then we have the position for you!  Hockmeyer Studios is looking for team members for the upcoming 2018-19 school year.
NO EXPERIENCE NECESSARY! We offer paid training and supply all equipment. This job requires early mornings and you will be done by early afternoon most days. You should be outgoing, detail oriented with a positive disposition.
ALL team members MUST fit the following:
–          Enjoy working with kids
–          Enthusiastic to learn new skills
–          Flexible
–          Positive attitude
Position Requirements:
–          Valid Driver's License
–          Full CORI Background Check
–          High School Education or equivalent
–          Early Morning Schedule (we are at the schools before the school day starts)
–          Safely lift and carry up to 40lbs
–          Stand for extended periods of time
If this sounds like you – Come join the fun and be a part of our TEAM!
resume@hockstudio.com
978.388.9832  –  603.974.0198
Amesbury, MA