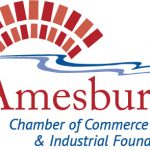 Website Amesbury Chamber of Commerce
Job Purpose
To provide support to the Executive Director creating a team that will efficiently work towards achieving the mission of the Chamber of Commerce. Advocating for member success by actively participating in initiatives and opportunities that advance our business community will be central to the organization's future. The role of the Member Services Coordinator as a full time position is necessary to meet the growing needs and interests of investors, entrepreneurs, visitors, and residents of Amesbury.
Duties and responsibilities
Perform clerical duties as necessary and provide all administrative assistance to the Executive Director.
Engage in direct member contact as well as greeting visitors to the office in a professional and friendly manner.
Coordinate, prepare, and send office correspondence including new member packets, new business packets, renewal packages, committee meeting minutes, etc.
Keep an inventory of packets, guides, plaques, signs, and other support materials stored and maintained by the office.
Compile and contribute to accurate constituent records using agreed upon database management software.
Assist in event planning and staffing as needed.
Other duties as assigned.
Qualifications
Education
High school or equivalent
College degree preferred
Technical
Proficient knowledge of computer systems, specifically in MS Office products, QuickBooks desirable
Outstanding time management skills
Ability to communicate – verbal, non-verbal and listening skills with volunteers, members, peers, and co-workers
Physical
Some lifting and carrying
Requirements generally occurring in an office environment, including but not limited to: keyboarding, writing, file retrieval, and communicating (verbal and written)
Applications
To apply please submit a resume and cover letter to Kassandra@AmesburyChamber.com. Interviews to begin immediately. Position open until filled.
This description is intended to provide an overview of the responsibilities and duties of the position. It is not all inclusive. The incumbent may be required to perform job-related responsibilities and tasks other than those stated in this description commensurate with the needs of the organization. The responsibilities may also change over time. This Position Description is provided for informational purposes only and does not form the basis of a contract.