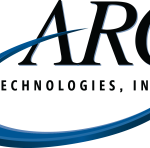 Website ARC Technologies Inc.
ARC Technologies is the leading supplier of microwave absorber materials for commercial and defense applications.  We just had the best year ever, in the company's history!!!
While providing a complete range of standard absorber products, as well as plating and conductive materials, ARC Technologies, also, offers dielectric materials, composites, radomes, and radar absorbing materials. We have one of the largest testing capabilities in the United States, ensuring quality products on time.
If you are seeking a challenging and exciting career opportunity with a rapidly growing company, thrive on new challenges and would like to help build ARC's future, please complete our on-line application and attach your resume.
All jobs can be found on our company website:   http://arc-tech.com/careers/
Current Open Positions:
• Buyer/Planner
• Maintenance Mechanic
• Quality Assurance Engineer
• Quality Control Inspector
• Process Engineer
• Product Engineer
• R&D Electrical Engineer
• Technical Sales Manager
• Manufacturing Engineer Thermoplastics
ARC Technologies does not discriminate in employment opportunities or practices on the basis of race, color, religion, national origin, gender/sex, pregnancy, sexual orientation, age, disability, genetic information, veteran status/military service, marital status, arrest record, gender identity, or other status protected by federal or state law, with regard to any term or condition of employment.
ARC Technologies Inc.
37 South Hunt Road, Amesbury, MA  01913
Phone: (978) 388-2993
Fax: (978) 388-6866
www.arc-tech.com