When:
February 8, 2018 @ 7:30 pm – 9:30 pm
2018-02-08T19:30:00-05:00
2018-02-08T21:30:00-05:00
Where:
Blue Ocean Music Hall
4 Ocean Front Drive
Salisbury MA 01952
Contact:
Jeanne Geiger Crisis Center
(978) 465-0999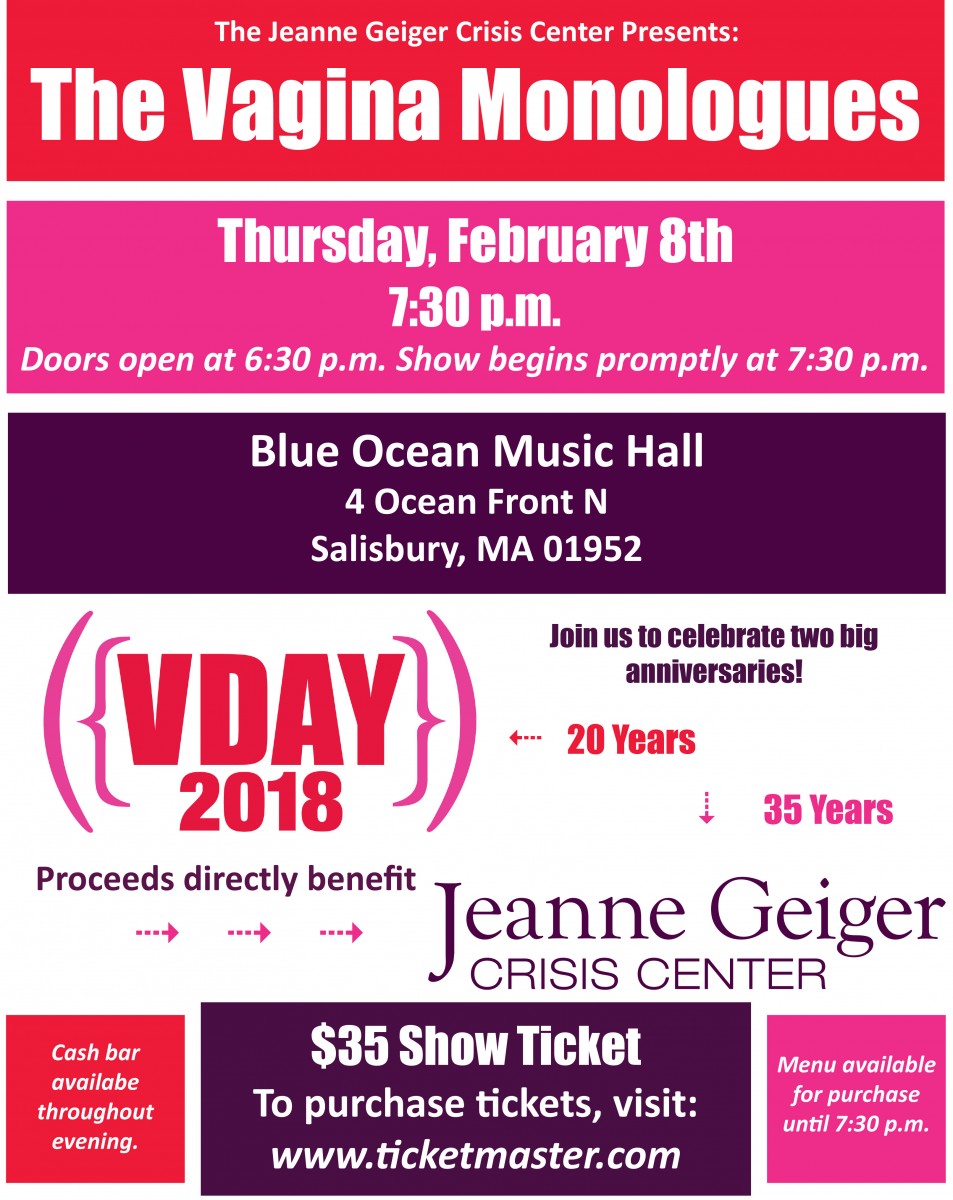 Join us for an evening of theater as The Jeanne Geiger Crisis Center presents "The Vagina Monologues," featuring an all female cast of local names you'll know and recognize!
About the show: Twenty years ago, women's reactions to The Vagina Monologues launched V-Day, a global activist movement to end violence against all women and girls (cisgender, transgender & gender non-conforming). Today, the movement – and the V-Day activists worldwide at its core – is more active than ever, producing art for social change, activating communities & colleges, raising crucial funds for rape crisis shelters, domestic violence shelters, local programs for transgender youth at risk of sexual violence, for immigrant women and girls, and so many more reflecting the needs of their communities.
About the Jeanne Geiger Crisis Center: The Jeanne Geiger Crisis Center is a non-profit social justice organization that for thirty-five years has responded to the needs of families in crisis due to domestic violence. Our mission is to empower individuals and engage communities to end domestic violence. We serve adults and children from 14 different communities, from Ipswich to Newburyport and Amesbury to Lawrence, MA.