When:
September 9, 2017 @ 7:00 pm – 8:30 pm
2017-09-09T19:00:00-04:00
2017-09-09T20:30:00-04:00
Where:
Amesbury Friends Meeting House
120 Friend Street
Amesbury MA 01913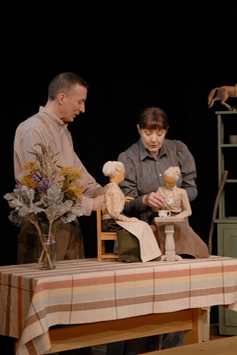 Whittier Home hosts Pontine Theatre to Celebrate Whittier and his legacy
The Whittier Home Association will host its 8th Annual Celebrating Whittier fundraiser at the Amesbury Friends Meeting House, 120 Friend St. on September 9th from 7:00 to 8:30pm.
As in past years, the Whittier Home strives to bring the works of Whittier and his contemporaries into focus for the public, highlighting the struggle for peace and social justice that is still prevalent in our society today.
"We are very excited to have Pontine Theatre with us this year", states WHA President, Christina Bryant. "This will be the third year that Celebrating Whittier will be held at the Amesbury Friends Meeting House. It's a most appropriate venue for this celebration as John Greenleaf Whittier was the leading force on the building committee for the Meeting House which was built in 1850". The Whittier family travelled to Amesbury from Haverhill every Sunday for many years until they moved to Amesbury in 1836.
John Greenleaf Whittier and Sarah Orne Jewett shared a warm friendship through extensive correspondence, and had mutual admiration for each other's work. For Whittier, Sarah Jewett became the "daughter" he had never had; for Miss Jewett, Whittier took the place of the father she lost all too early.
FAMILIAR FIELDS: The Power of Community in the Work of Sarah Orne Jewett
This program by Pontine Theatre's Co-Artistic Directors, Marguerite Mathews and Greg Gathers, is based on the life and work of 19th century New England author, Sarah Orne Jewett. The presentation explores issues of community as reflected in Jewett's stories, and the ways in which her regional portraits speak about the essential New England character, universal experiences of geographic isolation and cultural insulation, and how individual identity is shaped and defined by community. The presentation combines excerpts from the company's original productions, "The Country of the Pointed Firs," and "Dunnet Landing Stories," with contextual remarks and audience discussion.
Tickets for the performance are $20 and can be purchased on the website, www.whittierhome.org or at the door.
You can also call the Whittier Home at 978-388-1337 to make reservations.