Aeropex Media
Aeropex Media
Contact
:
Jon
Almas
Upcoming Events
May
1
Mon
4:00 pm
Teen Yoga 5 week Series at Pause...
Teen Yoga 5 week Series at Pause...
May 1 @ 4:00 pm – 5:00 pm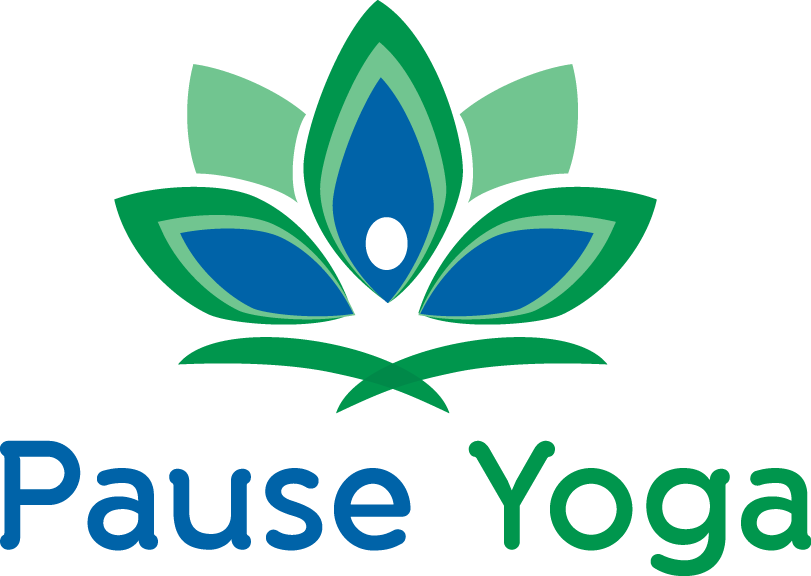 Tweens are under a lot of pressure these days! Yoga classes can help them learn to listen to their breath, to slow down, to stretch their bodies and feel accepted. This class will help with flexibility, strength, body awareness & image, and self-confidence. Tweens will learn yoga poses and ways to reduce stress while practicing to fun music. Tweens need a break too! Mondays, April 24th through May 22nd, 4 – 5pm Open to middle school Tweens grades 5 – 8pm $50 for 5-week series; $45 sibling discount $12 drop-in
6:00 pm
Wine Tasting on the Waterfront a...
Wine Tasting on the Waterfront a...
May 1 @ 6:00 pm – 9:00 pm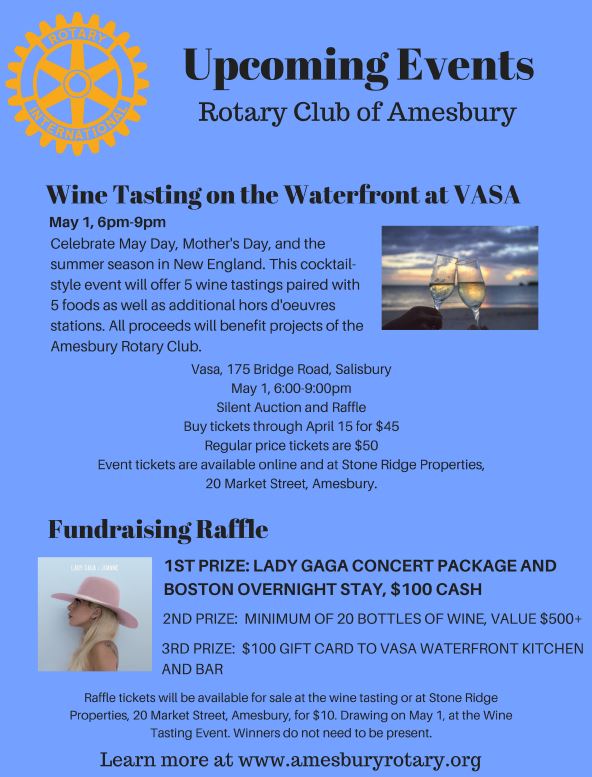 May
2
Tue
6:00 pm
Annual Chefs' Table Dinner
Annual Chefs' Table Dinner
May 2 @ 6:00 pm – 9:00 pm
For the benefit of both Anna Jaques Hospital and Opportunity Works you're invited to the Rotary Club of Newburyport's Annual Chef's Dinner Table on Tuesday, May 2nd, 2017, from 6:00 PM to 9:00 PM at the Annunciation Greek Orthodox Church, 7 Harris Street, Newburyport, MA 01950. The dinner is our signature fundraiser. All proceeds benefit the local non-profit organizations mentioned above. Dinners include appetizer or salad, main course and dessert, prepared tableside by some of the area's most celebrated chefs. Cash bar and coffee service will be available. Tickets are $75 per person. For reservations please email Dave Fowler at DFowler@ajh.org. Space is limited.
May
3
Wed
6:00 pm
Davis Bates: Celebrating New Eng...
Davis Bates: Celebrating New Eng...
May 3 @ 6:00 pm
The Amesbury Council on Aging and Amesbury Public Library will celebrate the diverse heritage of the New England region presenting a performance by Parents' Choice Award winning singer and storyteller Davis Bates. Entitled Celebrating New England: Songs and Stories for Everyone, the program involves the audience in a variety of cultural traditions. Bates includes traditional songs and tales from Native American and immigrant cultures, sea songs & chanteys, farming and sugaring songs, oral history narratives and family tales. There will also be plenty of sing-alongs, a short lesson in how to play music with spoons, and an appearance by a dancing wooden dog named Bingo. Be sure not to miss this wonderful program of traditional interactive entertainment! For more information call (978) 388-8138 or (978) 388-8148. This performance is funded, in part, by a grant from the Amesbury Cultural Council.
Recently Added